Suggested Reading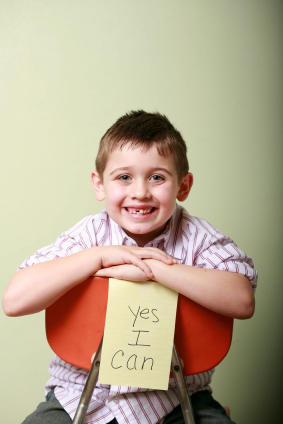 The following is a selection of books to get you started and hungry for more on the path to knowing thyself.
Business and Wealth Creation
"Wink" by Roger Hamilton
"The Law of Success" by Napoleon Hill
"What I Didnt Learn at School But Wish I Had" by Jamie McIntyre
Career
"Passionate People Produce" by Charles Kovess
"Passionate Performance" by Charles Kovess
"Your Life, Your Legacy" by Roger Hamilton
Coaching
"The Breakthrough Experience" by Dr John Demartini
"Secrets of Great Success Coaches Exposed" by Dale Beaumont
"Secrets of Internet Entrepreneurs Exposed" by Dale Beaumont
Energy Medicine
"A Healing Initiation" by Melissa Hocking is a remarkable story about a courageous soul.
"The Emotion Code" by Dr Bradley Nelson

Health

"The Complete book of Chinese Health and Healing" by Daniel Reid
"The Tao of Sex, Health and Longevity" by Daniel Reid
"The Liver Cleansing Diet" by Dr Sandra Cabot
"The Long Life Equation. 100 factors that can add or subtract years from your life" by Dr Trisha Macnair
Dr and Master Sha's Books
"Tao 1" by Dr and Master Sha
"Tao 2" by Dr and Master Sha
"Soul Healing Miracles" by Dr and Master Sha, is a priceless book. If books were really given true value instead of just a token fee, then to me this book would cost more than a house.

"Soul Mind Body Medicine" by Dr and Master Sha
"The Power of the Soul" by Dr and Master Sha, outlines some surprisingly simple yet powerful tools we can use now through our soul and with the help of other souls.

"Soul Communication" by Dr and Master Sha; is a must read for those who wish to open their spiritual channels and communicate with the soul world either through words, visions and advanced intuition etc, more easily.
Tao Song and Tao Dance by Dr and Master Sha; for those who love working with the chakras then this book is for you.

"Soul Wisdom" by Dr and Master Sha
"Living Divine Relationships" by Dr and Master Sha is a hearty and very beautiful read

"Soul Over Matter" by Dr and Master Sha, and Adam Markel, is a must read for those who wish to transform their finances, career or business; or just flourish more in any area of life.
"Greatest Love" by Dr and Master Sha with Master Maya Mackie and Master Francisco Quintero; is a small book of love which you can carry easily. A great gift idea or travel companion. If you are into energies then just having this book with you is enough to feel the love vibrations from the oceans of the Greatest Love. All copies that I have seen glow with this love.

"Tao Science" by Dr and Master Sha, and Dr Rulin Xiu
And Master Rulin has written a beautiful book titled "Divine Love" which was an easy, fun and heavenly read.

And "Miracle Soul Healer" by William Gladstone is a good book for newbies to soul healing, especially since it is written by a third party.

and there are many more available on Amazon.
Personal Development
"How to get a Bigger Bite out of life" by George Faddoul
"A New Earth" by Ekhart Tolle
"Life Beyond Limits" By Rik Schanbel
Thinking and Spirituality
"Change your Thinking" by Sarah Edelman
"Everyday Wisdom for Success" by Dr Wayne W. Dyer
"Power vs Force" by David R. Hawkins
"Body Mind Balancing" by Osho, whilst many judge him, his books speak for themselves and many miss out on his vast wisdom. He has many insightful books which clear up deep issues and catalyse meaningful distinctions about life and reality.

"Transformation" by J G Bennet
"Beads of Dew from the Source of Life" or Histories of the Masters of Wisdom by  Mawlana Ali ibn Husain Safi is a profound read and more suited for true seeker's of the inner and outer reality.